Consider retirement options if you want to retire in a dynamic social environment. You've probably heard of active adult communities, also known as active adult lifestyle communities.
These communities are designed so people 55+ can live in an environment that enhances their active and social lifestyle.
Living in a community full of people with similar retirement goals makes it easy to maintain the lifestyle you want. You can find custom homes in neighbourhoods near many attractions and amenities in the Niagara Falls region. For example, Cavendish Manor Retirement Residence creates a space that helps its residents achieve a long and fulfilling retirement experience.
Location
To create the best plan for your retirement, consider all options that will help ensure positive life experiences during your golden years. Active adult communities enhance senior lifestyles by providing suitable opportunities for entertainment, physical fitness, and social activities. These communities are located where the abovementioned options are readily available to the elderly.
This kind of experience is not possible anywhere. It covers a particular part of the world in the middle of a network of fast-paced communities and small towns where people enjoy the benefits of the good life.
One of the most significant benefits of living in the Niagara Falls Region is that you'll enjoy the small-town lifestyle while being in the heart of central Canada. Within a few hours' drive, you'll be in some of Canada's busiest metropolises to connect with loved ones who live nearby.
Customization capabilities
When you work with custom home builders in Niagara to find ways to make your retirement dreams come true, it's easy to have any design you want. If you want to keep your home trim and simple, you can find plans that meet your needs. If you prefer an extra room for relatives to visit quickly, such spaces are readily available.
Layouts
Some retirement communities like Cavendish Manor Retirement Residence create conditions for you to design the interior decoration of your suite. Some of the easiest things layout experts can consider are extra rooms. Other things that you can believe in your design and make your life enjoyable are:
Additional garage space
Wine cellar
Custom window designs
The flooring of your choice
A home fitness room
The suites of this active adult community are specially designed with functional and social retirees in mind. You can start with a layout of your choice and then modify it with the help of building and design experts to achieve your goals.
Energy efficiency
Are you a nature lover and want to make a positive change in the environment? Are you willing to reflect on this change in your lifestyle? One of the easiest ways to ensure that your impact on the planet is as benign as possible is to live in a home that meets optimal energy efficiency standards.
Building a custom home based on your design choices gives you plenty of personal options, such as choosing appliances and windows that meet Energy Star Home standards worldwide.
Designing the house following the standards of optimal energy consumption will reduce the amount of your electricity bill and allow you to save more. So you can save money and live within your budget plans more easily. Undoubtedly, reducing energy consumption is a win-win situation for everyone involved.
Move-in-Ready options
Many people need more patience to wait for the little details when they retire and want to enjoy this exciting next phase of their lives. By customizing your suite, you'll have everything you need from day one, just as you imagined.
When you're ready to move into your luxury suite, you won't have to worry about making subsequent changes because everything in your home will be as planned from day one. You can even show up with all your furniture, so you don't need extra time setting everything up.
Safety and maintenance
When you live in an active community, plenty of recreational options are close to your home, so you don't have to make long commutes. But an active live community offers more opportunities for your social relationships. With these options close by, you can live a more social lifestyle and reach your fitness goals more quickly.
Living in a community of like-minded people who care about the quality of their place of living will give you peace of mind. In addition to having a community of friendly neighbours, you can hire professional services to ensure that your property is well-maintained and safe while you're on vacation.
The attractive options available to you probably have you excited to move into your new home. Don't hesitate to get in touch with Cavendish Manor Retirement Residence today to learn more about the active adult lifestyle communities being developed in the Niagara Falls region of Southern Ontario.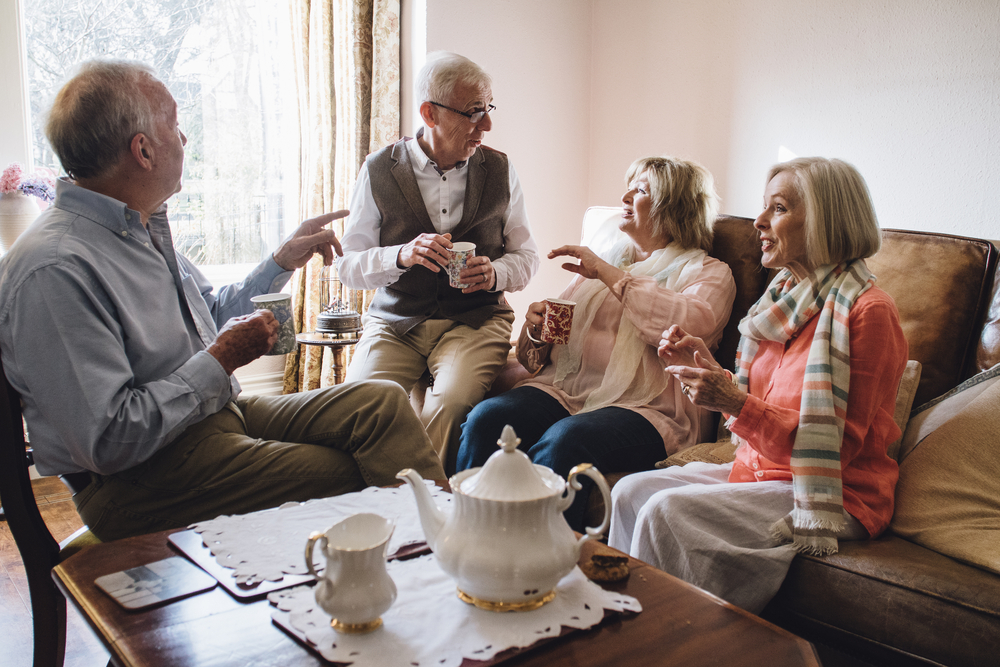 The importance of active adult community
If you are a member of an attractive community, you will feel a sense of belonging. It enables you to share your relationships and support the constant growth of each other, yourself and your environment.
A community can be anything from a physical location where people are connected geographically or through a virtual space such as social media groups or private social platforms. Communities bring together like-minded people with similar characteristics and common interests. Every society operates with certain boundaries to meet the needs of that society.
A sense of community
A sense of community includes spirit, character, image and pride and is vital to a healthy society. Being part of an active adult community can make you feel part of something bigger than yourself. This feeling makes people in the community with typical faith care about each other, and their needs are met through commitment and togetherness.
Benefits of being a member of an attractive community
Being a member of an active group or community has many benefits that you will learn about. Providing unique opportunities for people to learn from each other and provide support and encouragement is a valuable part of joining forces with your peers:
Being supported. An active adult community keeps all its members. Supporting others helps a person feel good about themselves. With so much stress in our busy world, retirement is the most crucial time to help others struggling with their mental and physical health.
Active adult community participation empowers the individual. When people feel empowered, they feel in control, which enables them to affect positive change. It's about making a difference to a group whose members matter to each other.
Sharing stimulates innovation and growth. The result of every idea is a new idea. Aside from the personal benefits of gaining knowledge and insights, sharing also contributes to more excellent community value.
Reinforcement can be an effective learning tool to encourage desirable behaviours and create motivation. A strong community goes beyond each individual's basic needs and ensures that you have a positive experience. Doing this gives you positive rewards and reinforcements that give you a sense of pleasure.
An open bond with new connections creates valuable relationships and gives you a more profound sense of belonging. It helps you achieve your goals and gives you a sense of security.
Learning/Resources – Communities are rich in resources. Knowledge is a unique resource, and its value increases by using it.
An active adult community brings enthusiasm. Enthusiasm allows seniors to share a topic they are passionate about. It helps develop confidence and encouragement to create new things that they can share with others.
Our strengths maybe someone else's weaknesses.
People who stay in a community agree with its values, and with these shared beliefs, trust, and togetherness, there are no limits to what they can do for their community. Being part of a shared space, whether physical or virtual, allows people to be inspired, solve problems, share humour, vent their frustrations, and share their achievements. Bringing together like-minded people moving towards a common goal undoubtedly fosters a valuable and engaging community.
Cavendish Manor Retirement Residence has tried to create an active community to create a good and enjoyable retirement experience so that its residents can benefit from the best benefits of the active adult community.